Mr. Duck's Rates & Services
Costs of River Rentals: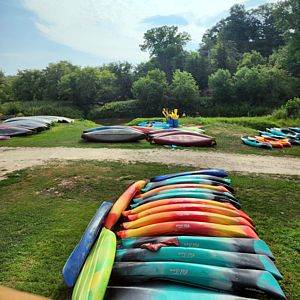 Tubes $15
Double Tubes $30
Kayak $25
Tandem Kayak $50
Canoe $30
Canoe Back Rests
Floatable Cooler Tubes $20
Shuttle service for non rental customers $20
Launching of private equipment from our site $5
(public launch is across the river)
Veteran discounts available 10%
Prices
All of these rental prices are by the day, and distance on the river is not a factor.
Prices include:
Paddles
Life Vests
Seat Cushions for middle riders
Shuttle back to your cars
Shuttles for PERSONAL boats are available, personal equipment fees apply, subject to availability on Saturdays (Saturdays are our busiest day and our drivers are frequently tied up with pickups).
Whether it's for just a day or an entire weekend, join in on big fun for the entire family!
Reservations
Trips and camping can start in April, weather permitting call for appt 608-337-4711 and we will be available thru October if customer requests/Weather permitting.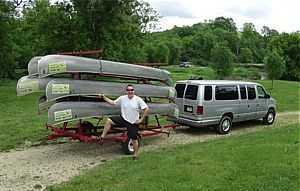 Reservations are recommended to guarantee your relaxing adventure on the beautiful Kickapoo River on the day and time of your choice. If Rental equipment is still available customers will be able to rent equipment on site and without reservations.
Cancellations are at the discretion of management due to inclement weather. Rain cancellations are honored if it is heavy rain, lightning, thundering at Mr Ducks. Your trip can than be rescheduled for future time. No refunds are given once equipment has been taken out or if it begins to rain, thunder, lightning while on your adventure down the Kickapoo River.
Online Camping Reservations for Mr. Duck's can be made here.
Tube Rentals can be made here.
Kayak Rentals can be made here.
Canoe Rentals can be made here.
Reservations are also taken by phone or use our contact form to reach us.
Reservations are strongly recommended for a weekend trip!